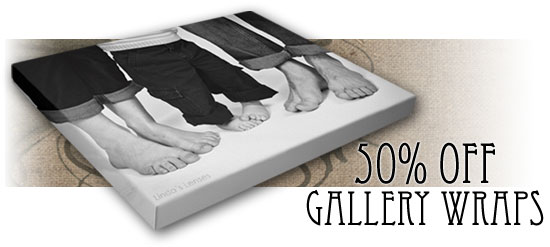 Give your photos an artistic touch!
Have your photographs printed on high quality canvas and stretched over a wooden frame as an ideal display piece for studios, the office and the home.
Now through the end of the month, all Gallery Wraps are 50% off! Just enter the promo code WRAP50 in your cart at checkout and the discount will be applied to your order total.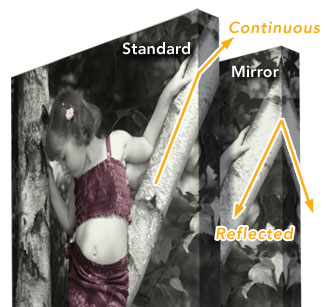 Standard vs. Mirror
Normal Gallery Wraps will wrap your image continuously over the edge of the frame, where the sides of a Mirrored Gallery Wrap reflect from the edge of your image toward the center. This is the shaded "Copy Zone" shown in the Mirrored products.