Tuesday, February 16, 2016
Tracy Kelly from Expressions Studio is the lucky winner of our $150.00 giveaway.
Congratulations Tracy!
Tuesday, February 2, 2016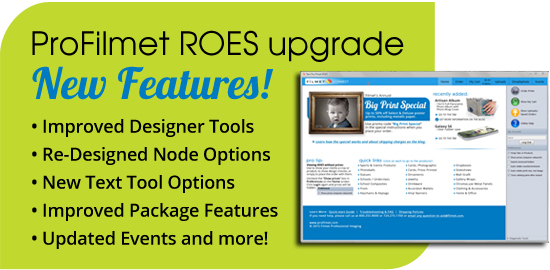 Check out the new features in Version 9:
If you need assistance with any of the new features in ProFilmet ROES, contact Customer Service at 724-275-1700, or on Live Chat.